AN-7000
High Power, Dual-Band Wi-Fi Client
The AN-7000 is Aigean's newest and most capable Wi-Fi client featuring high powered dual-band connectivity. From the attractive, powder coated case to the elegant and intuitive firmware, the AN-7000 is perfect for vessels of all types and sizes.
Top-tier performance and years of service are guaranteed with the use of the highest quality components and inclusion of industry trusted Comrod antennas. The AN-7000 includes a robust power regulation system that allows efficient operation from 12 to 35 V DC. Additionally, a unique mounting system makes it easy to attach to any surface.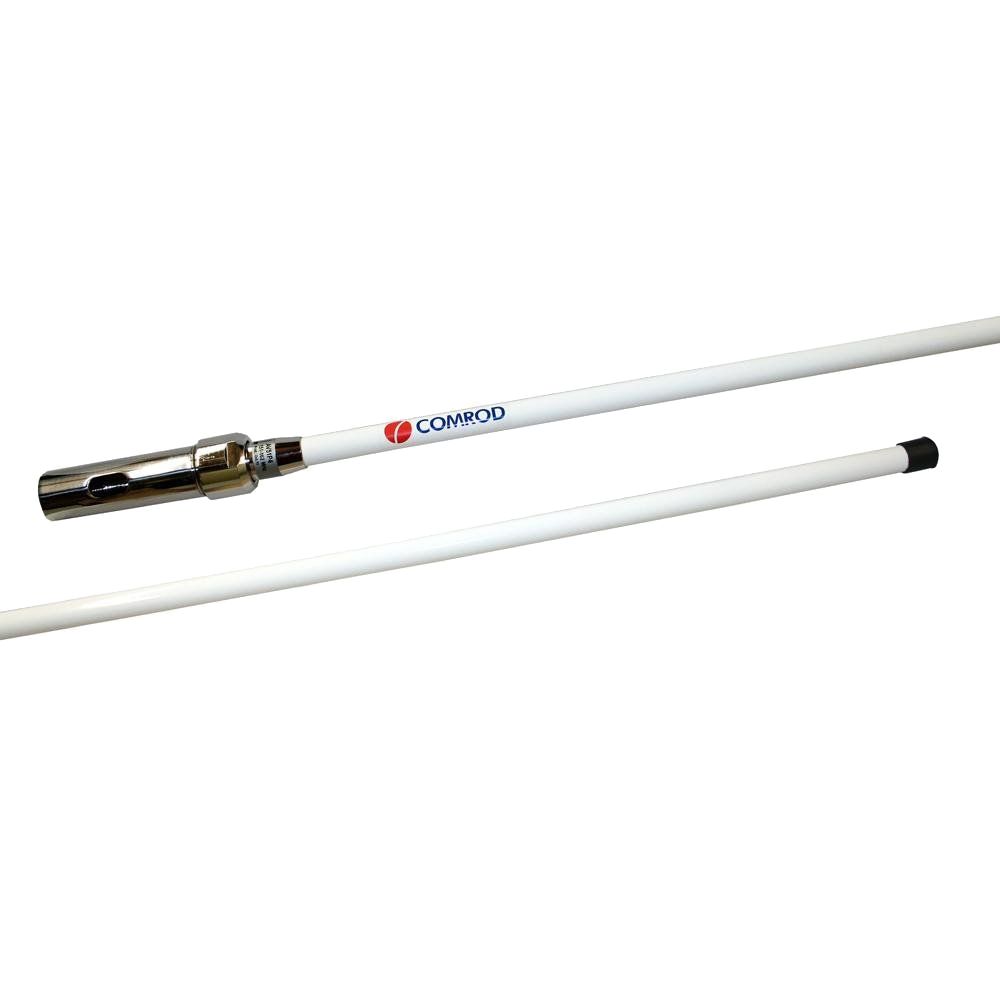 Dual Band Technology
2.4 GHz and 5 GHz support. Significantly increase connection opportunities and speed by utilizing 5 GHz networks when available.
High Throughput
A super-fast chipset coupled with lightning fast 5 GHz 2x2 MIMO radio allows for maximum potential speeds in excess of 980 Mbps.*
Gigabit Ethernet
Transfer data 10x faster than Fast Ethernet, ensuring high-speed and lower latency connectivity for wired devices on the vessel.
Aigean Wi-Fi Clients are used as the primary connection interface for communicating with external wireless networks. Our wireless clients are designed to improve signal strength and quality when connecting to marina, hotel, home, and business networks.
Installation Notice: This device is intended to be professionally installed. Installation requires proper antenna placement and mounting, cable run(s) and termination, and 12V DC power connection. Failure to meet installation guidelines and requirements may void device warranty.
Package Contents
AN-7000 device

2x Comrod marine antenna (4 ft / 121 cm)

2x Secondary rubber antenna (5 in / 12 cm)

2x LMR-400 low loss cable (25 ft / 762 cm)

2x LMR-400 N-Male connector w/ heat shrink

Power cable (6 ft / 182 cm)

Quick Start Guide

Warranty Information
Compatibility
Modern Web Browsers
Chrome, Safari, Firefox, Opera, Microsoft Internet Explorer 10 and newer, Microsoft Edge
Wi-Fi Networks
All standard 802.11a/b/g/n Wi-Fi networks:
Unsecured (Open)

Standard Encryption (WEP, WPA, WPA2)

Hidden Networks (masked SSID)
We back our devices — and our customers — with the best limited warranty in the industry.
The AN-7000 is backed by a two-year limited warranty and includes lifetime technical support by our dedicated and knowledgeable team. Rest assured that we have you covered by the best, for the best.
Optional Upgrade Kits
Improve wireless performance by upgrading standard antennas on LINK models, or the secondary MIMO antennas for premium devices. Kits must be properly paired by matching model and wireless band.
Advanced Antenna Kit
Replace secondary MIMO antenna below deck for improved performance.
| | |
| --- | --- |
| Compatibility | AN-2000, AN-7000 |
| Band | 2.4 or 5GHz |
| Antenna | 1x 16" Marine |
| Includes | Mounting bracket |
Premium Antenna Kit
Add a secondary MIMO antenna above deck or a LINK antenna for optimum performance.
Compatibility
LINK2/5, AN-2000, AN-7000
Band
2.4 or 5GHz
Antenna
4' Comrod
Includes
1" - 14 thread mount
25' LMR-400 low-loss cable
System Information
Processor
Atheros MIPS 74Kc, 750MHz
Memory
128MB SDRAM, 128MB NAND Flash
Networking Interface
1 x 10/100/1000 BASE-TX (Cat 5, RJ-45) Gigabit Ethernet
2.4 GHz Radio
Protocol(s)
802.11b/g/n Wi-Fi with MIMO (2x2)
Tx Power
≤30 dBm (1W)
Rx Sensitivity
minimum -96 dBm
5 GHz Radio
Protocol(s)
802.11a/n Wi-Fi with MIMO (2x2)
Tx Power
≤30 dBm (1W)
Rx Sensitivity
minimum -96 dBm
Physical / Electrical / Environmental
RF Connector
4x N-type Male Jack (two for each radio/band)
Enclosure Size
11.9" x 9.3" x 1.5" (300mm x 266mm x 36.7mm)
Weight
5 lbs (2.27 kg)
Enclosure Characteristics
Powder coated die cast aluminum enclosure
with rubber seal, ABS plastic mounting plate, and stainless steel hardware
Power Rating
8-35 V DC - input internally regulated
Operating Temperature
-40°F to 158°F (-40°C to +70°C)
Operating Humidity
5 to 95% Condensing
Shock and Vibration
ETSI300-019-1.4
Environmental Resistance
IP65 (NEMA 4)
Performance Notice: Actual performance may vary. The standard transmission rates described are the physical data rates and actual data throughput will be lower. Factors affecting signal strength and quality include localized radio frequency interference, obstacles impeding clear line-of-sight, antenna positioning, access point hardware/configuration, and atmospheric conditions, among many others.
Regulatory Compliance: The specified transmit (Tx) power is the maximum output power the radio hardware is capable of producing. The device's firmware controls power limits based on established country-specific regulations to ensure safe and legal operation around the world. All devices are defaulted by the factory to operate in the United States of America, in compliance with all applicable FCC rules and regulations.